Books

Featured Books

pcb007 Magazine

Latest Issues

Current Issue

Finding Ultra

New demands on PCB fabrication, namely advanced packaging, ultra high density interconnect (UHDI), and new specialty materials, are converging, changing the landscape of our business. Is it time to start paying close attention to this convergence?

Developing a Strategy

A solid strategy is a critical part of success. This month, we asked some of the top industry leaders and business strategy "gurus" to share their thoughts on developing strategies.

Winning With TQM

In this issue, we explore how TQM has entered the DNA of continuous improvement disciplines, and the role leadership transformation plays in this. If you've ever competed against a TQM company, you understand their winning advantage.

Columns

Latest Columns

||| MENU
Factors Affecting the Adhesion of Thin Film Copper on Polyimide
September 6, 2016 | David Ciufo, Hsin-Yi Tsai and Michael J. Carmody, INTRINSIQ MATERIALS
Estimated reading time: 2 minutes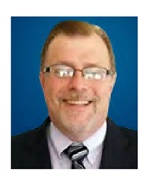 Abstract
The use of copper foils laminated to polyimide (PI) as flexible printed circuit board precursor is a standard practice in the PCB industry. We have previously described an approach to very thin copper laminates of coating uniform layers of nano copper inks and converting them into conductive foils via photonic sintering with a multi-bulb conveyor system, which is consistent with roll-to-roll manufacturing. The copper thickness of these foils can be augmented by electroplating. Very thin copper layers enable etching fine lines in the flexible circuit. These films must adhere tenaciously to the polyimide substrate. In this paper, we investigate the factors which improve and inhibit adhesion. It was found that the ink composition, photonic sintering conditions, substrate pretreatment, and the inclusion of layers (metal and organic) intermediate between the copper and the polyimide are important.
Ink factors include the intensity of photonic sintering. Better sintering leads to better cohesive strength of the nano copper layer. The ink solvent and the dispersant used to suspend the nanoparticles are significant both for adhesion and the colloidal stability of the dispersion. Pretreatment of the substrate by plasma roughening did not improve adhesion. We describe the effects of chromium and nickel interlayers which are typically used in standard foil laminates. Finally, we describe the types of peel strength testing used to assess adhesion.
Introduction
The goal of our ultra-thin film project is to create a thin (1−2 micron) film of uniform copper on flexible polyimide for application to flex circuits. Ultra-thin films allow very narrow copper lines on patterns created by photolithography, plating, and etching. Figure 1 depicts the invented process.
A very thin layer of nano copper ink is created on polyimide by coating techniques. A picture of a coating made in a roll-to-roll (R2R) manner on a slot die coating machine is shown at left in Figure 2.  After drying the ink (done by air impingement here), a film of copper nanoparticles in dispersant/binder of about 0.5−1.0 microns thick is produced. This film can be turned into a continuous film of conductive copper metal by photonic sintering with a flash lamp system. There have been developed special R2R machines with moving conveyors, multiple flash bulbs, and algorithms to control and interleave flashes to give uniform sintering of the coating[2]. On the other hand, the lab scale coatings are made by using an automatic Mayer bar coater (Figure 2, right), dried in a vacuum oven, and sintered by a single flash lamp unit it the lab. The resulting copper films are less uniform than the ones generated by the R2R process, and banding where the flashes overlap is usually observed. Alternatively, a uniform conductive copper film can be generated by sintering by immersing in a formic acid/argon reducing atmosphere at 190°C for an hour (Figure 3).
Editor's Note: This article originally appeared in the August 2016 issue of The PCB Magazine.
---
Suggested Items
09/28/2023 | Anaya Vardya, American Standard Circuits
There has always been pressure to reduce line and space as we have seen the bleeding edge technology go from 8 mils to 5 mils and then to 3 mils. The difference between "then" and "now" is that the prior advancements, for the most part, used the same processes, chemistry and equipment going from 8 mils to 3 mils. But going from 3 mil to sub 1 mil trace and space is a quantum leap in printed circuit board (PCB) technology that requires a whole new set of processes and materials.
09/28/2023 | Michael Carano -- Column: Trouble in Your Tank
In a previous column, the critical process of desmear and its necessity to ensure a clean copper surface connection was presented. Now, my discussion will focus on obtaining a void-free and tightly adherent copper plating deposit on these surfaces. After the desmear process, the task is to insure a continuous, conductive, and void-free deposit on the via walls and capture pad. Today, there are several processes that can be utilized to render vias conductive.
09/20/2023 | I-Connect007 Editorial Team
Panasonic's Darren Hitchcock spoke with the I-Connect007 Editorial Team on the complexities of moving toward ultra HDI manufacturing. As we learn in this conversation, the number of shifting constraints relative to traditional PCB fabrication is quite large and can sometimes conflict with each other.
09/14/2023 | MKS' Atotech
MKS' Atotech, a leading surface finishing brand of MKS Instruments, will participate in the upcoming IPCA Expo at Bangalore International Exhibition Centre (BIEC) and showcase its latest PCB manufacturing solutions from September 13 – 15.
09/14/2023 | Vern Solberg -- Column: Designer's Notebook
Flexible circuit applications can be as basic as furnishing electrical interconnect between two conventional circuit board assemblies, or to prove a platform for placing and interconnecting electronic components. During the planning and pre-design phase of the flexible circuit, there will be several material and process related questions that need to be addressed. Most flexible circuit fabricators welcome the opportunity to discuss their customers' flexible circuit objectives prior to beginning the actual design process.