Books

Featured Books

smt007 Magazine

Latest Issues

Current Issue

Test and Inspection

Test and inspection methods are undergoing rapid change. In this issue, we consider the influence of AOI, AI, and human eyes. How exactly are these pieces of the puzzle changing the role of test and inspection?

Chips Don't Float

In Europe and the U.S., legislation is under way to revitalize PCB fabrication and packaging. What is the status of this work, and how specifically does this change the industry landscape for EMS companies? What will help keep us afloat?

Flying High With Digital Twin

The opportunity to use manufacturing simulation as a test bed for job planning and process optimization brings continuous improvement into the modern age. This may be an all-or-nothing type of project, but it's worth the investment.

Columns

Latest Columns

||| MENU
FEATURED NEWS AND INFORMATION:
FEATURED ARTICLES AND COLUMNS:
September 29, 2023 | Andy Shaughnessy, I-Connect007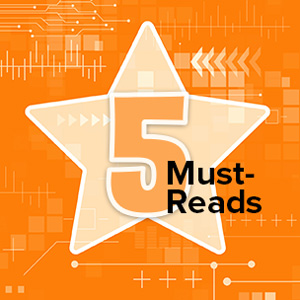 This week's must-reads cover a little bit of everything: advanced packaging substrates, rigid-flex design, the potential loss of tribal knowledge, ultra HDI processing, and the need for fabricators to begin utilizing Smart systems. In a few weeks, we'll be attending SMTA International in Minneapolis, and then productronica in Munich. We hope to see you on the road!
September 28, 2023 | Nolan Johnson, I-Connect007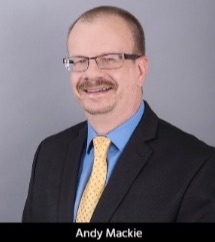 The practical question around CHIPS Act development and electronics assembly is, "Will this change how we do business?" Indium Corporation's Dr. Andy Mackie sat down with Nolan Johnson to share what he sees as emerging answers to that question from his perspective as an expert in electronics assembly and packaging, and as a participant in standards development through IPC, JEDEC, and SEMI.
---
---
---
---
MORE ARTICLES
COLUMNS:
September 26, 2023 | Bob Duke, Global Sourcing Spotlight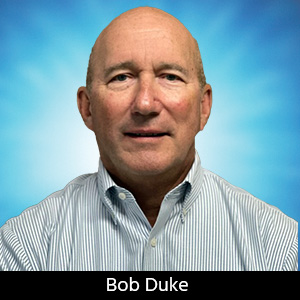 Sourcing goods and services from around the world can offer many benefits, such as cost savings and access to a wider and better range of products and services, but it also presents many challenges, especially for amateurs. Global...
September 18, 2023 | Aidan Salvi, Facing the Future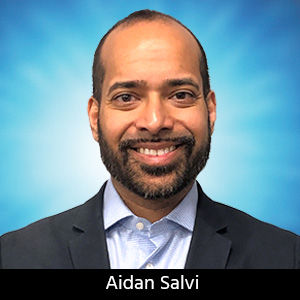 I have been in and around circuit boards most of my life. I started 20 years ago in my family's PCB shop, leaving after a couple of years to start my own software company. About a year ago, I returned to the family business, and the...
September 27, 2023 | Michael Ford, Smart Factory Insights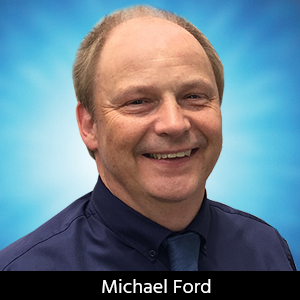 The PCB has become a neglected component from the Smart assembly manufacturing perspective, wrongly regarded as just a "given" material. We need to put it right. PCB manufacturing needs to become Smart in order to make the local...
September 22, 2023 | Ronald C. Lasky, Maggie Benson's Journey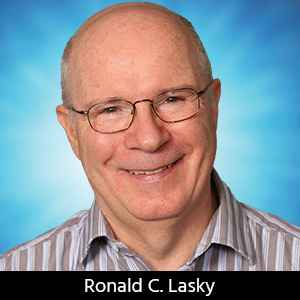 Editor's note: Indium Corporation's Ron Lasky continues this series of columns about Maggie Benson, a fictional character, to demonstrate continuous improvement and education in SMT assembly. In this installment, Paul LaCroix...
I Don't Want to Miss it List!
Edit List Settings
---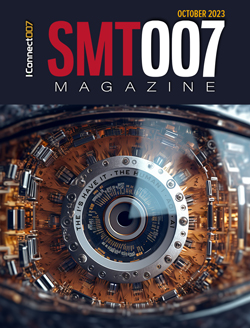 Test and Inspection Featuring:
The Eyes Have It by Nolan Johnson
'Testing' a Strategy interview with Raj Vora and Darren Carlson
Using Test Strategies Simulation in Test and Inspection Workflow by Will Webb
Smarter Design Means Smarter Test and Results interview with Bert Horner
Collaborating to Develop AI-powered Smart Assembly Processes by Brent Fischthal